Additional ISO Certifications We Offer in Miami, Florida (FL)

IQC The ISO Pros offers ISO consulting for a range of ISO standards. You can refer to the Additional ISO Certifications We Offer in Miami, Florida (FL) and choose the standard you need help with. Also, you can find some ISO-related services that we offer.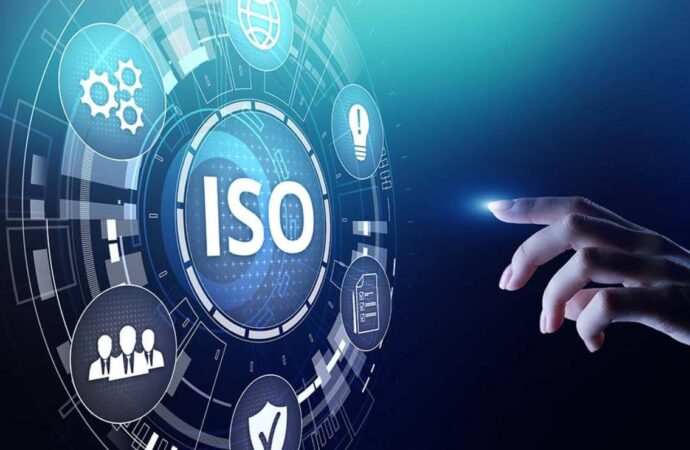 Are ISO standards worth getting certified to 
No matter which ISO standard you choose, getting certified is always worth your time and money. Its because ISO standards can make your organization more disciplined. You can enhance the way your organization operates by implementing ISO standards.
Getting certified can help you boost your revenue and reputation in the market. Its because an ISO certification proves that your company follows international level standards to produce nothing but the best products.
You can take the example of ISO 9001. ISO 9001 is a quality focuses standard that is based on processes. With ISO 9001 in your organization, you can improve the processes and produce better quality products. This will place your organization ahead of your competitors.
It will further help you attract more customers to your organization. And all this pours down to more revenue and a better reputation. So, if you're thinking of getting ISO certified, get on with it now. Call the IQC The ISO Pros for more.
Additional ISO Certifications & services We Offer in Miami, Florida (FL)
Aerospace AS9100 – maintaining quality in an aerospace organization can be challenging. Your firm can be supported by AS9100 certification as proper quality management controls are regulated. We have the required expertise in this field and have brought great benefits to many aviation industries. So, call now for assistance.
Aerospace AS9101-if you want a quantitative analysis of the quality management at your firm, AS9101 can be extremely beneficial. A thorough examination can make you clear about the ongoing management program.
Aerospace AS9102– this includes the SAE requirement for the first article inspection (FAI) for the aviation industries. It emphasizes planning, manufacturing, and verification of the production process.
Anti-Bribery ISO 37001– many firms have got their organization certified to ISO 37001. This helps in maintaining a corruption-free environment in the firm.
Asset Management ISO 55001– this certification protects your most valuable assets and prevents them from any sort of harm from any potential threat source. 
Automotive Core Tools (FMEA, AQP, PPAP, APQP, SPC, MSA, R&M)- These are the essential tools of a QMS or quality management system in the automotive sector. They make the implementation of rules easy and much controlled. 
 Automotive IATF 16949: It is one of the most widely used international standards in the automotive industry. The global automotive task force (IATF) has laid down implementations needed to be followed globally.
All the suppliers, owners, manufacturers of different parts of the automotive sector can get certified and gain potential customers' trust. This helps in business expansion in such a competitive world. 
Body Armor BA 9000– the standard holds information regarding the production of armors for the federal, state, and tribal legislative bodies. 
Capability Maturity Model Integration (CMMI) Levels 1-5– CMMI answers various questions about how the company's growth can be seen, how the organization knows that they are progressing or declining, and if the processes used are working beneficially. As a consultancy and auditing firm, we can help you lead in this direction in a hassle-free manner. 
Cybersecurity Maturity Model Certification (CMMC)– CMMC stands for cybersecurity maturity model certification. CMMC has five levels of technical and procedural controls. These levels are created to protect controlled unclassified information (CUI) and federal contact information (FCI) for the department of defense (DOD) contractors.
Counterfeits AS6081– there are several fraudulent products that sometimes find their way into the supply chain. To prevent your firm from being deceived by such suppliers and their products, AS6081 can help. 
Energy ISO 50001 and SEP– it becomes the moral duty of every firm owner to minimize the harm they cause to the natural energy sources. Our firm has conducted this certification for many organizations. It has helped companies in maintaining a sustainable energy usage program. 
Environmental ISO 14001– It is a globally acknowledged system. For granting ISO 14001 certification, the organization is assessed based on its environmental management system (EMS) and how adequately it is implemented.
 Ethical Sourcing SQFI: This standard ensures proper quality management in food processing for the food sector industries. If your firm wants to make quality a top priority, this standard is quite useful. 
 Facility Management ISO 41001– this ensures increasing the productivity of a business and thereby increasing the quality of life of the people associated.
Food Safety Modernization Act FDA FSMA– this certification enables the FDA to protect people's health by ensuring and taking all measures for food safety. It prevents any disease outbreak due to food-borne illness.
Forestry SFI ATFS (Sustainable Forestry)- this is third-party forest certification. This is based on the market approach to recognize sustainable forest management by ensuring that the company uses forest products certified for industrial use.
Gluten-Free Certification (GFC) – if you make products that claim to be gluten-free, get your firm a gift of GFC certification. This is a highly demanded certification that ensures that your firm produces gluten-free products without harming the quality. The number of customers that trust your firm also increases as this serves as proof. 
Info Security ISO/IEC 27001– ISO 27001 is a globally recognized standard. Your firm and organization will be able to avoid penalties associated with non-compliance with data protection requirements if you are certified to it. This saves a good sum of money and time. 
International Traffic in Arms Regulations, ITAR– save your business firm from the raids by implementing this standard. The standard is meant to ensure no illegal transfer of arms and defense and military knowledge across other nations. 
IT Service ISO/IEC 20000-1– It is the international standard for IT service management (ITSM) issued by the international organization of standardizations (ISO). Your firm can develop the best practices mentioned in the IT infrastructure library (ITIL) framework. 
Laboratory Accreditation ISO 17025– this certification is the key if you want your laboratory t to be recognized. This is only international level certification made for laboratories. This helps in maintaining a proper quality requirement throughout your industry. Our experts can guide you through the process and make it easy for you. 
Medical Devices ISO 13485– this certification is the most valued standard. The most apparent candidate for ISO 13485 certification is the industries dealing with medical devices or apparatus manufacturers. All the processes regarding the manufacture till the delivery must be done with methods where quality is not sacrificed. Your firm will get recognition and hence improve its brand image. 
ISO 45001 (OHSMS) – this is an international level certification provided by the international organization of standardization (ISO). The outcome of this process is to prevent work-related injuries and safeguard the workers and employees. To comply with the ISO 45001 certification, you need to fulfill a set of requirements. These requirements are phrased in a set of ten clauses. 
Packaging ISO 15378– packaging of materials may seem an easy task, but it is not in an actual sense. The product manufactured must be delivered in the correct sense. Implementing this certification will ensure safe delivery. This will help your customers trust you more and bring more clients to your firm. 
Quality ISO 9001– ISO 9001 is an international standard that is set for quality management. The organization that wishes to show its commitment to quality, customer satisfaction, and is willing to improve daily can work for ISO 9001 certification. This process focuses on the improvement at the process level so that the final product is commendable. 
Responsible Care RC14001– the chemical industries highly profit from this certification. This, combined with ISO 14001, is highly necessary for proper management of the industries and prevents damage to the environment. 
Supply Chain ISO 28000 – your firm can get certified to ISO 28000 if you face issues regarding the supply chain. This particularly deals with ensuring the security management of the supply chain. Security management is linked to different aspects of business management. 
Telecommunications TL 9000– if your firm is in the communication sector, this certification is highly recommended. On certification, your firm will be highly managed and work in a properly coordinated manner. The quality requirements mentioned in this certification make the organization function properly. 
Audit Management Systems ISO 19011– management of audits is a tough task but not with ISO 19011. Your business will run more smoothly if you get certified to ISO 19011. This is highly recommended for an organization that lacks the resource to conduct audits. 
Some additional services we offer are as follows- 
Outsourced Internal Auditing- your firm can benefit from these audits as they are extremely time-saving. A lot of effort is required to carry out an internal audit. IQC The ISO Pros will help you in conducting the audit that will save a lot of manpower. 
Virtual Internal Audits– these audits are best suited as they are conducted on the web. They reduce the written documentation load also.
Second Party Audits– these audits are conducted by a huge number of customers on their suppliers. The customer is free to choose any independent auditor.
Supplier Audits– this audit is a formal manner of evaluating the supplier's competency. This is highly valuable in forming a strong customer-supplier relationship. 
Supplier Evaluation– if you are worried about the suppliers and their services, we can sort out a list and choose the best one matching your organization's demands. This can reduce your efforts and make the process much easy. 
Compliance Audits – these audits are done by any third party to give you an idea of whether your organization is following the rules and guidelines or not. This is a way to see that the organization is fulfilling the basic requirements or not. 
Pre-assessment Audits – if your audit date is nearby, you can definitely go for this. Our firm will conduct a pre-assessment audit in a similar way the main audit will occur. This helps in recognizing any flaws and prevents them on time. 
Documentation Audit/Desk Audit- these audits are meant for knowing more about the employees working for you. The relevant information about every employee is taken in a proper systemic manner. 
Contact us now!
You should never undervalue the benefits of ISO standards. If implemented correctly, the benefits are huge. However, you'll need an expert like the IQC The ISO Pros for successfully implementing the standard. Our services are affordable, and results are guaranteed.
So, contact us now, and let's begin the implementation.